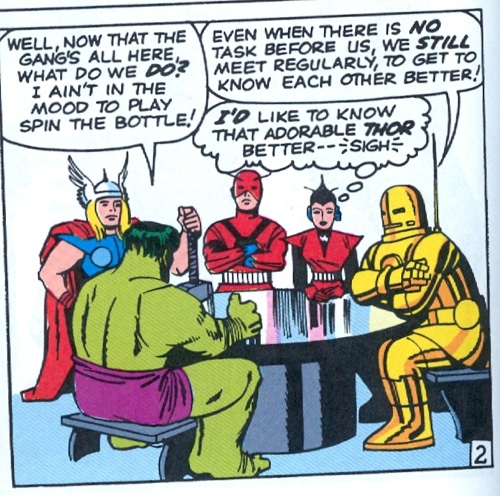 I'm happily oblivious to the contention that SciFi and fantasy fans are geeks or somewhat lower on the food chain than regular humans. It always surprises me to hear mention that we are struggling to legitimize our genre.
Given the overwhelming popularity of the Fantasy and SciFi genres through the ages from Faery Tales, to Alice in Wonderland to Lord of the Rings, 1984, Star Wars, Star Trek and Avatar, I'm beginning to believe SciFi fans themselves perpetuate the myth they're ostracized from society, perhaps because they feel special if they feel they are different. I don't know, but I do know I'm quite proud of the Science Fiction I've written and intend to write much more.
To me, SciFi plays several important roles in society. It takes amazing scientific ideas, discoveries and theories out of science journals and puts them into everyday people's hands in a language we can all understand. By doing this, the SciFi genre is crowd-sourcing the international scene for feedback on scientific advancements—ethical concerns, the potential for positive uses as well as for risks to our safety and culture.  It makes us think. It makes us talk. It stimulates our imaginations and at times, sparks further scientific advancements. It helps move mankind forward, into the future, ethically.
As SciFi prepares us to meet our intergalactic responsibilities, it simultaneously provides a blueprint to manage our current worldly affairs more responsibly. How we ought to deal with aliens is pretty much how we ought to deal with our earthly neighbouring nations. How we ought to fight the interstellar evil forces is pretty much how we ought to deal with our own darker sides.
Yes, SciFi is definitely not just trivial entertainment without redeeming value, and SciFi fans, in my opinion, are right up there at the top of the food chain with grizzly bears, African lions and Obi Wan Kenobi.
About the Author
Eileen Schuh is the author of two adult Science Fiction novellas, SCHRÖDINGER'S CAT and DISPASSIONATE LIES as well as three novels in her gritty Young Adult BackTracker Series: THE TRAZ, FATAL ERROR, and FIREWALLS. THE TRAZ also comes in a School Edition.
She was born and raised as Eileen Fairbrother on a small farm near Tofield, Alberta and now lives with her husband in the remote northern boreal forests of Alberta, Canada. Drawing inspiration from her family, her community and the wilderness, she creates entire universes populated with fascinating characters doing intriguing things.
In addition to writing, she remains involved in her adopted community of St. Paul, Alberta and enjoys speaking to youth and adults about the magic of writing and the social and personal issues addressed in her novels.
She has presented her BackTracker novels as learning tools in venues such as the North Slave Young Offenders Facility, The SideDoor Youth Centre and the St. Paul Alternate Education Centre. In the fall of 2013, the Northern Lights Library System sponsored her 2\-stop author tour of libraries and schools throughout north eastern Alberta.
Schuh recently retired from a life of careers that varied from nurse to journalist to editor to business woman.
She invites you to visit her online:
Blog: http://eileenschuh.blogspot.com
Website: http://www.eileenschuh.com
Facebook: http://www.facebook.com/EileenSchuhAuthor
Twitter: https://twitter.com/eileenschuh
533 total views, 0 views today